Kentucky Fried Chicken (KFC) is a chain of fast food restaurants known for their fried chicken. It was started by Colonel Sanders in Corbin, Kentucky in 1952 and is now the world's second largest restaurant chain.
They are now all over the world. They not only sell chicken, but other things like salads and french fries.
OPENING TIMES
| | |
| --- | --- |
| Monday | 10.30am- 23.00pm |
| Tuesday | 10.30am- 23.00pm |
| Wednesday | 10.30am- 23.00pm |
| Thursday | 10.30am- 23.00pm |
| Friday | 10.30am- 23.00pm |
| Saturday | 10.30am- 23.00pm |
| Sunday | 10.30am- 23.00pm |
This Facebook page is for our fans. We'll be posting regular videos, pictures, polls and links. If you want to comment, share or ask us questions feel free and we'll do our best to answer them. If you're from the past or another planet, we serve great tasting chicken in restaurants across the UK and Ireland. On our menu you'll find something for everyone, and like Facebook, our food is best shared. There's some legal fine print in our House Rules you might want to read too (if you're into that sort of thing).
KFC with Pizza Hut.
2 weeks ago
KFC
4 weeks ago
KFC
1 month ago
7 days ago
dreamingcolors gave us the most heart-warmingly weird rendering of Colonel Sanders Bearskin Rug yet.
7 days ago
Thanks for all the incredible submissions Reddit, they had us feeling all the Valentine's feels. https://t.co/X59IaAaYHJ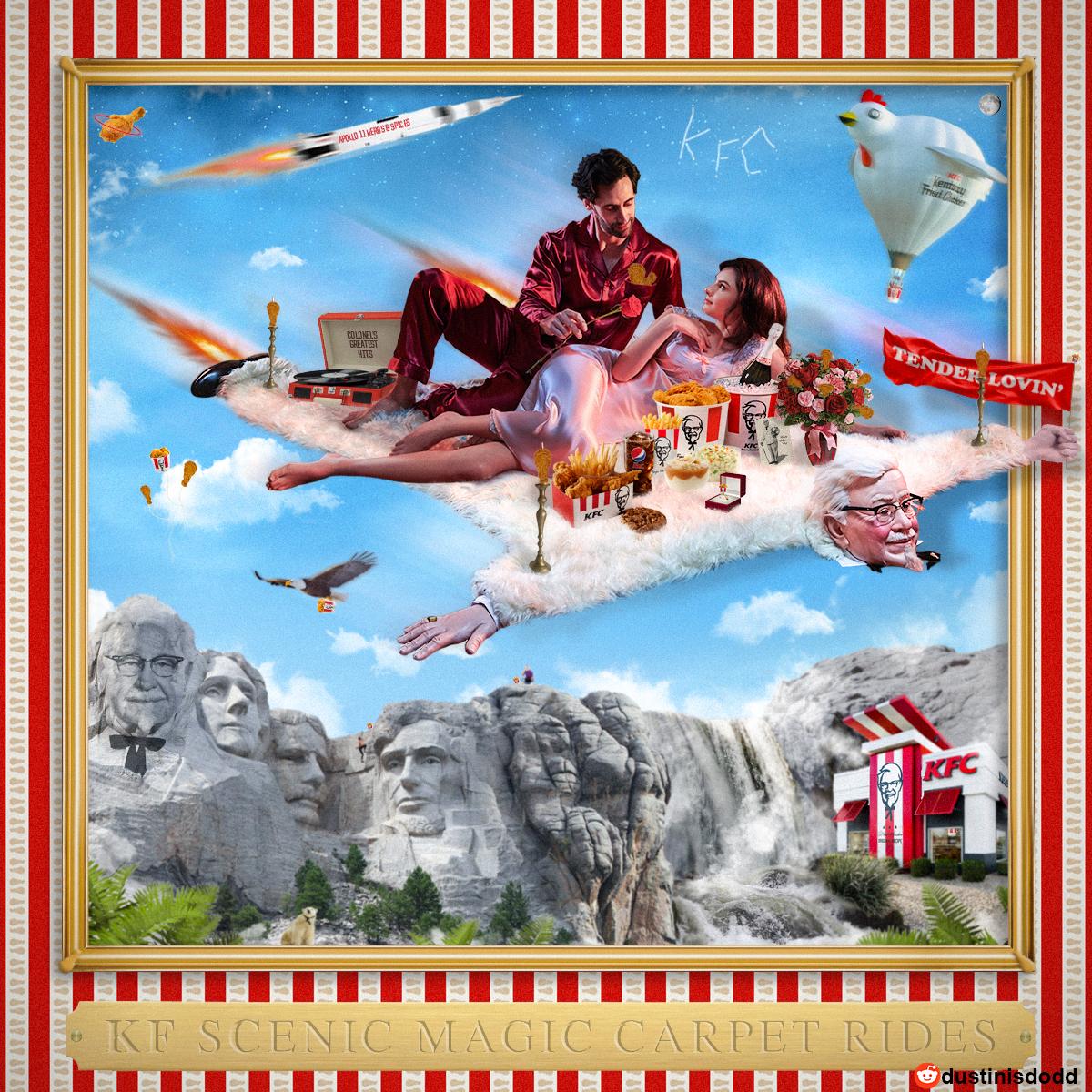 2 weeks ago
KKDEROUS put together a shot of a living Colonel Sanders Bear in his natural habitat… the majesty of the wild is truly humbling. https://t.co/nMuQSgLjlP