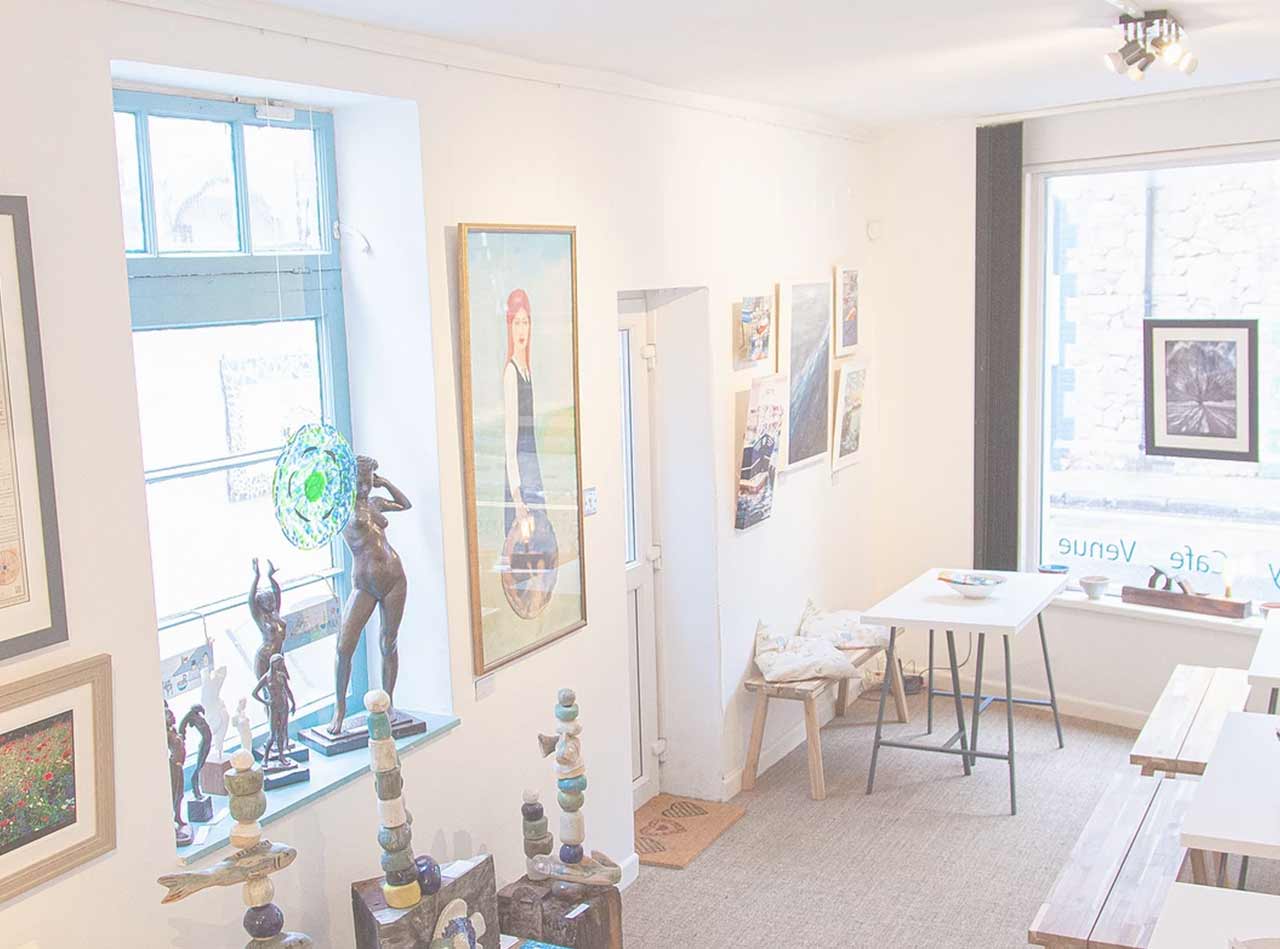 In 2019, for the first time the English Riviera will have the privilege of hosting the Devon Open Studios taster exhibition thanks to a collaboration with the Artizan Collective and Fleet Walk Management.
An annual Christmas exhibition for Torbay is celebrating success as organisers Artizan Collective approach £400 raised for the RNLI in their opening weeks. The English Riviera Winter Open Exhibition welcomes nearly 100 South Devon artists to adorn its walls for Christmas with a huge range of contemporary art and sculpture, as it invites audiences to do some good with their gift shopping this year.
"Buying from our shows is already a great way to 'give twice'" says Julie, the exhibition organiser, "You're getting a really unique gift and supporting local artists and independent businesses at the same time. But this year, you're also raising money for the RNLI because we'll give a donation from every sale to the Torbay Lifeboat Fundraisers."
Lynn Spillett Chair of Torbay Lifeboat Fundraisers adds "Donations from local businesses such as Artizan Gallery in Torquay are vital in assisting our overall RNLI fundraising here in the Bay, and we very much appreciate and welcome their support.   All Artizan Gallery donations go towards Saving Lives at Sea."
Artizan Collective itself is a non-profit, with the money raised from sales and submission fees going back into improving the space and investing in more opportunities for arts in Torbay.
This is the second year of art on the Torquay high street following two pop-up initiatives in 2018 hosted in Fleet Walk Shopping Centre. But this year the Winter Open Exhibition doesn't mark the end of activity in the unit, last occupied by Laura Ashley, as Artizan Collective prepare for a full programme in the New Year to follow. Their venue on the high street will be welcoming partners such as the South West Collective of Photographers to deliver activity in 2020 including workshops, talks and exhibitions, and the team welcome proposals for the space from other producers.
Running right up until Christmas Eve, the Winter Open is well worth a visit this holiday season. Every weekend the space will be welcoming artist stewards to join the team, chat about their work and give live demonstrations, and the Arty Advent calendar offers exclusive daily discounts on different works throughout until Christmas.
The exhibition will be hosted at Artizan Collective Gallery, Fleet Walk, from 21st November – 18th January (for full opening details see their website). For more information on Artizan visit www.artizangallery.co.uk. More details on The English Riviera Winter Open can be found at www.art-hub.co.uk/winter19.
artizangallery.co.uk
art-hub.co.uk
art-hub.co.uk/dos19
// Where we are //
We're opposite Banx Café near Starbucks and Animal on the high street just a few minutes walk from the harbour!
Unit 5
74 Fleet Street
Fleet Walk Shopping Centre
Torquay
TQ2 5EB
// Other Events in the Programme //
Devon Open Studios Launch Venue: https://www.facebook.com/events/476161216287788/
Devon Open Studios Launch Event: https://www.facebook.com/events/1419904938167963/
Devon Open Studios at Artizan: https://www.facebook.com/events/2128816127421217/
Meet the Artists | Devon Open Studios at Artizan: https://www.facebook.com/events/2227157714058393/
Gifts . Clothing . Children
OPENING TIMES FROM 5th September
Monday 6 – 8 PM
Tuesday 6 – 8 PM
Wednesday 6 – 8 PM
Thursday 6 – 8 PM
Friday 6 – 8 PM
Saturday 6 – 8 PM
Sunday 6 – 8 PM